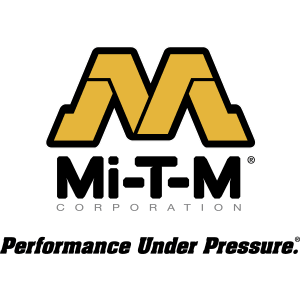 Mi-T-M: Performance Under Pressure
Building the best equipment is not just something they say, it's been their mission since 1971. It's what sets them apart from the competition. Their equipment is built to withstand demanding work conditions. When you purchase equipment with the 
Mi-T-M name on it, you can be sure it has been designed, built and tested by people who understand the demands and needs you expect.
Their equipment is engineered by one of the leading engineering teams in the industry. This team consistently establishes industry standards through the development of patented technological designs and, through years of hard work and dedication, has helped Mi-T-M become a certified testing facility for CSA.
They employ the latest technology in laser cutters, ASME robotic welders, and 7-stage powder-coat paint systems. A state-of-the-art facility spans nearly 1 million square-feet and includes 23 production lines with 11 in-line quality testing stations. Because of their commitment to produce the highest quality product possible, their quality assurance team follows each part from the initial fabrication to final assembly.
Performance under pressure… it's everything they stand for. It is who they are and what they do. And, it goes into everything they build.
Mi-T-M Corporation is a leading designer and manufacturer of high quality industrial equipment. Their extensive line of product includes:
Click
here
to find a reseller to place your next unit or accessory orders