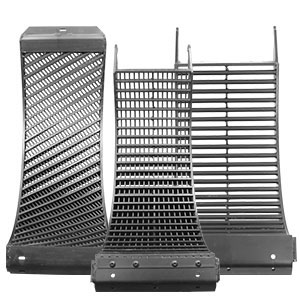 Loewen Concaves by A&I Products
From it's modest beginnings in 1959, Loewen Manufacturing has built it's success and reputation on it's long standing tradition of serving the farmer. Loewen combine parts offer many advantages.
Loewen manufactures parts for many makes of combines, including Case-IH, John Deere, New Holland, Massey Ferguson, Gleaner, Challenger, and more. Staple products include concaves, chaffers, sieves, rotor front kits, posifeed rollers, feeder chains, elevator chains, rasp bars, cylinder bars, and more.
Learn more about Loewen Concaves